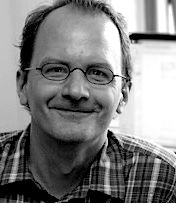 Martin Kraus, Dr., Associate Professor, Department of Architecture, Design and Media Technology, Section Media Technology Aalborg University.
Keywords:
Computer Graphics, Real-Time Rendering, Augmented Reality, Virtual Reality, Visualization.
Bio:
Martin is an associated professor in the Department of Architecture, Design, and Media Technology at Aalborg University teaching in Medialogy, Art and Technology, Computer Science, and Vision, Graphics and Interactive Systems. Previously, he worked at Technische Universität München, Germany; Universität Stuttgart, Germany; and Purdue University, Indiana, USA. His research interests include real-time computer graphics, GPU programming, physics simulation for computer games, scientific visualization, augmented reality and virtual reality.
More information and contact: Martin Kraus, AAU.