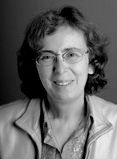 Lisa Gjedde, Professor wsr, Ph.d. Department of Learning and Philosophy, Aalborg University, ILD-lab, Director reCreate.
Keywords:
Learning design, Role-play, narrative learning, interactive learning, processual methodologies, inclusion, motivation, engagement, artefacts and learning, creative learning, animated learning.
Bio:
Lisa Gjedde is Professor wsr, at Aalborg University, Dept. for Learning and Philosophy. Her research has been focused on learning in interactive and mobile learning environments, exploring tools for narrative, creative and imaginative learning, and developing processual methods for exploring interaction and meaning making in interactive environments.
She has been researching animation-based learning for several years, in national and European projects.
She has done extensive research on role-play as a platform for game-based narrative learning, and has been involved in research on learning games in the MLE and innova-e  projects.
More information and contact: Lisa Gjedde, AAU.